About Us
Orbit Health is a company that provides high quality telepsychiatry services- mental health care delivered remotely via technology.  We provide services to correctional facilities, hospitals, clinics, and residential youth homes.   Our services include inpatient and outpatient care.  We also have a forensic expert witness group that assists attorneys and courts in matters that involve mental health.
Mission
Above all else, our mission is to help end the cycle of mass incarceration of the mentally ill by serving the psychiatric needs of vulnerable people in the community.  Our goal is to provide value to the health systems and facilities we serve.
Values
Honesty, integrity, and accountability in all business dealings
A commitment to high quality care and patient advocacy
Efficiency, efficacy, and safety
Delivering great value to our partner organizations
Hiring and retaining excellent staff that have diverse cultural backgrounds and experiences
A culture of teamwork and trust among our staff, our partners, and our patients
An enjoyable and fulfilling work environment for our staff
Ongoing quality improvement and a rigorous pursuit of excellence
A belief that every problem has a solution that can be achieved through optimism, teamwork and determination
Orbit Health Leadership
Edward Kaftarian, MD, CEO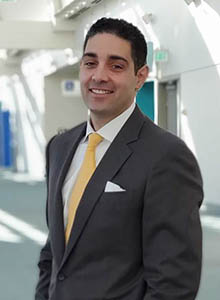 Edward Kaftarian, M.D. is an internationally recognized expert and pioneer in Correctional Telepsychiatry and founder of the field of study coined Cyberpsychiatry.  He currently serves on the Telepsychiatry Committee for the American Psychiatric Association and is a member of the Steering Committee for PsychCongress, the largest independent mental health educational conference in the United States.  He is the former Vice Chair of Mental Health for the American Telemedicine Association. He has published several articles and book chapters on virtual health, including as co-author of the seminal paper, Best Practices in Videoconferencing-Based Telemental Health.
Through this career, Dr. Kaftarian has served in a multitude​ ​of executive positions for the California prison system, including Chief​ ​Psychiatrist, Senior Psychiatrist, Medical Director, and Director of​ ​Pharmacy. As a representative for California Correctional Healthcare Services, Dr. Kaftarian has served alongside Federal Court monitors on​ ​extensive quality improvement audits for prisons throughout the State of​ ​California.
For several years, Dr. Kaftarian served as Statewide Chief​ ​of Telepsychiatry for the California prison system.  Under his leadership, the program transformed into the largest and most comprehensive correctional​ ​telepsychiatry program in the world.
Dr. Kaftarian completed his psychiatry training at the world renowned Johns Hopkins University.  He is Board Certified in Psychiatry, Forensic Psychiatry, and Addiction Medicine.
Varin Gosein, MD, Chief Medical Officer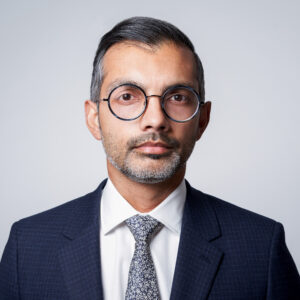 Dr. Varendra Gosein is board-certified in both Adult Psychiatry and Forensic Psychiatry. He has trained at the University of Florida College of Medicine and New York University School of Medicine.
Dr. Gosein has experience working in multiple treatment settings, including community, inpatient, outpatient, emergency and correctional mental health settings. He has served in many leadership roles throughout his career. He most recently served as the Chief of Telepsychiatry at the California Department of Corrections and Rehabilitation, where he helped to create the largest correctional Telepsychiatry program in the world
He is an active educator and speaker, and has presented at multiple conferences on the topics of Telepsychiatry, Forensic Psychiatry and Correctional Mental Health. He also holds faculty positions at the New York University School of Medicine and the University of California San Francisco School of Medicine.
Dr. Gosein joined the Orbit Health team in August 2019, and currently serves as the Chief Medical Officer. He oversees our clinical operations across multiple states and entities. He also coordinates the entire Orbit Health clinical team of medical directors, physicians, nurse practitioners and project managers.