Orbit Health Telepsychiatry Initiative on COVID-19 Crisis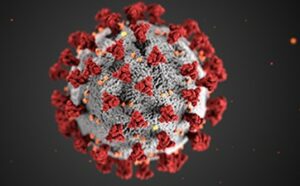 Los Angeles CA, March 13th, 2020 – Today, Orbit Health, a leading provider of telepsychiatry services, announced the roll out of its Community Leaders Support Initiative (CLSI). The program was developed in response to the emergence of COVID-19, and focuses on providing rapid access to mental health services for community leaders at the forefront of the COVID-19 response.  We are providing these services free of charge for a limited time during the Covid-19 crisis and recovery as we recognize the intense pressure leaders are under as they navigate this pandemic and their need for support.*
"Healthcare leaders tackling COVID-19 are under a lot of pressure as they make decisions that impact lives," said Dr. Edward Kaftarian, Chief Executive Officer of Orbit Health.  "Our goal is to support them and bolster their ability to stay calm and make better decisions for their communities.  As a bonus, we help reduce further exposure to COVID-19 by providing services through our proven model of virtual mental health care."  Dr. Kaftarian added, "The last thing we want is for these individuals to worry about their mental health, or that of their family. Orbit Health can bring them the peace of mind they deserve through our industry-leading telepsychiatry model."
Heightened concern of person-to-person transmission, rapid community spread, and the call for social distancing have further highlighted the advantages of telepsychiatric care. Reducing physical exposure and minimizing the risk of transmission to family members are key concerns among many industry leaders. This Orbit Health initiative will focus on delivering a concierge telepsychiatry service to industry leaders and their families.
Orbit Health delivers top-notch mental health services for the CLSI with board-certified psychiatrists and nurse practitioners, including many specialized experts in addiction and pediatric mental health. CLSI participants will have prompt access for assessment and treatment of conditions such as depression, anxiety, and bipolar disorder. Through timely, high quality mental health services, community leaders will be better equipped and supported to continue the fight to contain COVID-19 in their communities. Interested organizational leaders can contact us via https://www.orbithealth.com/contact-us/
*Terms and Conditions Apply
About Orbit Health
Orbit Health is an industry-leading telepsychiatry organization providing high quality care for consumers, and cost-effective solutions for healthcare organizations. Orbit Health combines leading clinical expertise and cutting-edge technological innovation, to deliver the best care today, and to develop the healthcare of tomorrow. Orbit Health has had rapid expansion since its founding in 2015, has a staff of award-winning experts in psychiatry, and works with clinical sites across the United States.