5 Ways to Find the Best Telepsychiatry Company for Your Organization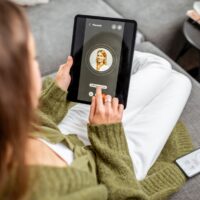 How do you find the top telepsychiatry company for your clients? You can assess every company by looking at these 5 factors…
They have experience working with your clients
As anyone who has been a patient knows, unless you are dealing with the simplest of issues, it does matter who your clinician is. The level of experience and specialization of your psychiatrist or nurse practitioner can have a major impact on real & perceived quality of mental health care.
By choosing a telepsychiatry company who has the expertise and experience in providing care to your client groups, you are already building the foundations of a successful telepsychiatry program. This may be especially important when dealing with vulnerable client groups, such as people with substance use problems, children with mental health issues, those who find themselves unsheltered or in contact with the criminal justice system.
What specialist services do you require?
They are Responsive and Flexible to Your Needs
Technology has led to a dramatic improvement in how we communicate and transmit data. Yet, the human component continues to be the most important. Good communication has been found to help build the most long standing personal, professional, and therapeutic relationships.
When choosing a telepsychiatry company, you want them to be responsive to your requests & feedback. Being responsive means acknowledging what you have said, and being able to organize a timely reply. It also means that your feedback is appropriately shared with the key team members, shown the right level of concern, and addressed with an agreed action plan.
In order to address your needs, your telepsychiatry company ought to have a culture that fosters a collaborative and responsive relationship to the patients that they serve.
They Focus on Quality Mental Health
A surge in demand for telemedicine has created tremendous opportunity for the practice and business of telepsychiatry. Given the rocketing demand in quantity of care, it is more important than ever to focus on quality of care. This is critical, especially for mental health, where patients may struggle at times to advocate for themselves.
Telepsychiatry companies who mainly focus on clinical productivity will lose out to those who are able to deliver first rate clinical care, while maintaining an efficient business model. The very best companies will have a method of continuously monitoring the quality of mental health care, using mechanisms such as audit, supervision & mentorship, patient & partner feedback, and newer innovative methods to assess adherence to recognized clinical standards.
Are you partners talking about quality?
Their Staff are Happy & Motivated
Undoubtedly, providing clinical care during these times results in a level of heightened background stress. The most proactive telepsychiatry companies realize that maintaining the emotional well-being of their staff can help to reduce burnout, motivate higher productivity, and boost the quality of clinical care.
This proactive approach can be "top down", with a positive and flexible work culture being modeled by the CEO and the leadership team. The approach can also be fostered using a "bottom up" approach, where company staff are encouraged to put forward suggestions, request time off due to mental health / life events, and feel heard by the leadership.
They have Substance beyond the Slogan
There is a buzz around telemedicine, especially with efforts to market and promote these services to consumers. So how do you pick the right telepsychiatry company?
One of the best predictors of future behavior is past behavior. Top rate telepsychiatry companies have a proven track record of happy partners and delivering quality care. These companies attract the best clinicians, the most motivated managers, and will work to retain their reputation.
Telemedicine has already had a number of waves of innovation and growth, and the companies who have adapted & managed to ride the wave are often best positioned to provide stable services to your organization.
There are many ways to assess whether a company has substance, including their reputation among organizations in your network, recommendation letters or testimonials, data around patient feedback and satisfaction, and the background of their leadership and staff.