Can Telemedicine Help With the Opioid Crisis?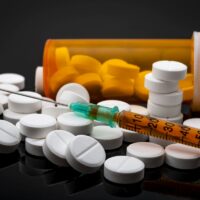 Combating the opioid crisis is, rightfully, one of the country's top priorities. Opioid addiction has been devastating the United States for years. In 2016 alone, over 42,000 people died from opioid-related overdoses. Part of the problem stems from a historical, fundamental misunderstanding and mishandling of addiction. Proper mental health treatment and access to appropriate prescriptions have proven to be effective in treating addiction, significantly reducing the risk of death. In many areas, however, proper healthcare specialists are simply unavailable.
The expansion of telemedicine can be an extremely effective tool in attacking the opioid crisis with proper care and treatment. By bringing direct access to licensed physicians to rural areas around the country, telemedicine can start to put a dent in the catastrophic effects opioid addiction continues to have across the U.S.
Bringing Expert Treatment to Rural Areas
One of the greatest barriers to curbing widespread addiction is simply access to proper healthcare. The opioid crisis is ravaging rural areas especially hard, and one of the biggest contributing factors is the lack of access to appropriate care. Rural hospitals, medical offices, and addiction clinics are simply not equipped with the appropriate specialists. Overcoming addiction is nearly impossible without appropriate medical care from trained psychiatric experts. Many rural areas lack any access to psychiatrists at all, leaving local healthcare providers and officials in charge of handling treatment without the requisite tools or training.
Telemedicine allows trained, licensed, qualified addiction experts to have direct access to patients in need around the country. Patients need only be shown to an office equipped with internet access in order to receive treatment from physicians specializing in overcoming addiction. Likewise, group counseling sessions can take place from remote locales without the need to gather counselors and patients together in one physical space. Although some state laws impose limitations on the treatments available through telemedicine, many of these restrictions are being relaxed (including those that were set aside during the coronavirus pandemic).
Expansion of Medication-Assisted Treatment
There are a number of promising medication-assisted treatments (MATs) for addiction. These treatments may include methadone, buprenorphine, naltrexone, and other drugs. Provision of MATs to patients with opioid-use disorders (OUDs) has been shown to reduce the risk of fatality by as much as 50%. Unfortunately, access to MATs is extremely uneven across the country. The programs capable of prescribing methadone to patients with OUD are extremely concentrated in urban areas; between 91 and 99 percent of all rural counties lack any access to these programs.
Although methadone requires more patient observation and monitoring, other programs have found that buprenorphine can be similarly effective and can be prescribed in a simple office setting. Still, rural areas lack appropriate programs and licensed physicians qualified to prescribe the drug. Telemedicine, however, allows physicians from around the state or, depending on the state, around the country to directly access patients in underserved, rural areas.
By expanding the use of telemedicine to medical offices and addiction centers around the country, patients in remote and rural locations can have access to life-saving MATs with proven effectiveness at treating addiction and eschewing the most dangerous consequences. Programs using telemedicine to treat addiction with MATs have cropped up around the country and have demonstrated the effectiveness of treatment. In Maryland, for example, an initiative to treat rural Marylanders with buprenorphine prescribed via telemedicine resulted in 59% of the patients continuing with treatment after three months. Ninety-four percent of patients who stuck with the program for three months had ceased illicit use of opioids entirely. Other programs have shown similar effectiveness of MATs administered by telemedicine.
These pilot programs demonstrate just how useful telemedicine can be in curbing the opioid crisis. Where state law allows prescription via telemedicine, rural hospitals and addiction centers need only acquire the relevant drugs once prescribed.
If you are a healthcare provider or employer who would benefit from a variety of dedicated and effective psychiatric care specialists, reach out to Orbit Health to discuss your options for telepsychiatry today.