Clinical Quality Management for Telepsychiatry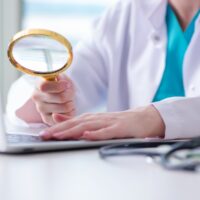 Quality management systems or programs are an essential element of healthcare practices. Quality management programs are used to evaluate healthcare practices and provide objective evidence of the quality of those programs. Quality management programs utilize evidence-based practices, outcomes tracking, objective milestone measurement, and demand ongoing improvement. Clinical quality management systems help medical practices demonstrate to contractors, patients, and other partners that their programs work effectively and conform to accepted standards. There is no reason why a quality management program or system for telepsychiatry would be any different. If you have a telepsychiatry program, a clinical quality management program is an extremely useful means for both evaluating where you stand and in demonstrating to partners and customers that your telehealth program is worthwhile.
Elements to a Clinical Quality Management Program
If you are working to expand or improve upon your telemedicine program, it's important to utilize objective measures to ensure quality and effective treatment practices. A clinical quality management program can be utilized just the same for telepsychiatry as would a similar program evaluating the effectiveness of in-person medical services.
Many elements are necessary to establish an effective clinical quality management program. Important elements to a clinical quality management program in telemedicine include:
Collecting data to monitor performance over time
Setting priorities for the type of data to be collected and the frequency with which to collect that data
Analyzing the internal data collected and comparing that data over time to identify trends, patterns, positive and negative correlations between data points, and variations
Ensuring leadership at the practice and management level are involved in setting priorities and measuring achievement
Based on data analysis, identifying areas for improvement and charting plans for how to improve upon those elements
Identifying areas where improvements have not been sustained and taking appropriate action to determine the cause and an appropriate remedy
As technologies evolve, augmented intelligence programs might be effective tools for evaluating larger swaths of data and pinpointing more specific correlations and areas where improvements can be made. From patient care data, conclusions can be drawn about physician performance, treatment effectiveness, patient retention and recidivism, patient satisfaction, and the comparative effectiveness of clinical telepsychiatry and traditional in-person visits.
Quality management in healthcare can be hard to define, but by establishing proper quality management systems, you can set appropriate goals and define the relevant measurements. According to some experts in the field, a quality healthcare system can be defined as "one that is accessible, appropriate, available, affordable, effective, efficient, integrated, safe, and patient-related." A properly constructed and administered quality management system can help you set appropriate measurements for the various elements in accordance with the goals of your healthcare practice.
If you are a healthcare provider or employer who would benefit from a variety of qualified and certified psychiatric care specialists, or if you need assistance establishing, expanding, or improving your telepsychiatry practice, reach out to Orbit Health to discuss your options for telepsychiatry today.