The Role of Telehealth and Telepsychiatry for Addiction Treatment Services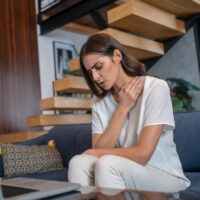 The opioid crisis continues to devastate communities across the United States. An estimated 10.1 million people aged 12 or older misused opioids in 2019. The vast majority misused prescription drugs as opposed to street drugs like heroin. The same year, nearly 50,000 people across the country died from opioid-involved overdoses. The country needs to shift its approach to address this ongoing crisis. Telehealth, and telepsychiatry, in particular, offer significant benefits and proven effectiveness at treating addiction to opioids and other substances.
Telehealth Brings Providers to Patients With Limited Access to Mental Health Care
Residents in nearly half of all U.S. counties lack reasonable access to even a single qualified psychiatrist. This is one of the reasons why the opioid addiction epidemic has hit rural communities so hard. Effective addiction treatment requires access to qualified mental health care.
Perhaps the principal benefit of telemedicine is bringing psychiatric care specialists to remote and rural locations that would otherwise remain underserved. Patients suffering from addiction in hospitals, medical offices, and addiction treatment centers in these rural areas need proper psychiatric counseling and treatment, and telepsychiatry makes that possible.
Telehealth Promotes Patients' Continuance of Treatment
Proper treatment of addiction is not a one-and-done procedure. Addiction requires ongoing treatment, monitoring, and a high level of commitment from patients. It is easy to fall back into old habits without ongoing sessions and interactions with addiction treatment specialists and mental healthcare professionals.
Recent studies have found that, while individual telehealth sessions are just as effective as in-person treatment, telehealth as a whole can be even more effective long-term. Telepsychiatry reduces the cost and hassle of visiting a psychiatric care specialist, particularly in areas where the nearest psychiatrist might be miles and miles away. Bringing a psychiatrist to a convenient, nearby location and eschewing other administrative hassles not only allows patients access to psychiatrists when they would otherwise have none; it also encourages patients to stick with a proposed course of treatment.
Patients who can easily pop in for a telehealth session are more likely to continue their regular sessions. Providers who operate via telehealth are also able to regularly check in with and monitor patients via calls, texts, and emails in between sessions; even simple text-message reminders about appointments make a difference. Regular contact with addiction counselors reduces feelings of isolation and reminds patients to keep fighting the good fight. Patients report high levels of satisfaction with telepsychiatry and greater willingness to continue addiction treatment programs. Data collected to date shows patient follow-through on programs administered via telehealth is exceedingly high.
The U.S. Allows Prescription of Addiction Treatment Medications via Telemedicine
Medication-assisted treatment is a vital component to addiction recovery for many patients. Prescription medications including buprenorphine and methadone have shown very positive results in treating opioid addiction and reducing the likelihood of relapse or eventual overdose. There are stringent regulatory requirements for prescribing these substances to patients, enforced at both the state and federal levels.
During the COVID-19 pandemic and in light of the vital nature of telemedicine, many restrictions on the use of telehealth were lifted. In particular, requirements that providers meet in-person at least once before commencing telemedicine treatment posed a significant barrier to patient health and were lifted, at least while the national emergency persists. Federal drug enforcement authorities, for example, allowed an exemption from the requirement to perform an in-person evaluation prior to prescription of buprenorphine (although not for methadone). Practitioners who were already treating patients with buprenorphine and methadone were permitted to continue doing so via telehealth. Medical societies applauded these efforts to lift restrictions during the pandemic and encourage both federal and state governments to continue the trend even after the pandemic abates.
If you are a healthcare provider or an addiction treatment center who would benefit from a variety of qualified and compassionate psychiatric care specialists, reach out to Orbit Health to discuss your options for telepsychiatry today.