Telemedicine (Telehealth) Credentialing: What's the Process for a Telepsychiatrist?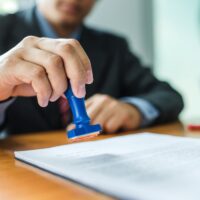 Telemedicine is a rapidly expanding area of medicine across the country, and psychiatry is an area of practice that is tailor-made for virtual service. Medical boards and organizations nationwide are rapidly responding to the evolution of the medical field, especially as the novel coronavirus pandemic continues to interrupt the normal provision of medical services. As with any other area of medicine, however, there are important administrative hurdles for telepsychiatry practitioners to cross. Below, the telepsychiatry experts at Orbit Health discuss the developments in credentialing and qualifications for telepsychiatrists, especially those who seek to practice across state lines.
Different States, Different Rules
The federal government and a majority of state licensing boards are working to make telemedicine more accessible across the country. While states originally required all physicians, including psychiatrists, to obtain full credentials within each state in which they intend to practice, many states are streamlining the process to allow for cross-state telemedicine.
Some states, including Alabama, Louisiana, Maine, Minnesota, New Mexico, Ohio, Oregon, and Texas, have a separate out-of-state telemedicine license. The special telehealth license is intended to facilitate the licensing process for doctors who are already properly licensed in another state and intend to practice telehealth within the state. These special licenses permit the physician to practice telemedicine but do not license them to practice in-person care.
Interstate Compacts
A number of states now participate in interstate telemedicine compacts, under which participating states offer expedited licensing procedures for credentialed practitioners aiming to practice telemedicine across state lines. The Interstate Medical Licensure Compact currently includes 29 states as well as the District of Columbia and the Territory of Guam. Physicians who are eligible within a member state can qualify to practice within another member state simply by completing one application and receiving a separate license from each state in which they intend to practice. States must pass legislation to formally join the Compact.
The licenses are still issued by the individual states; there is no "Compact" license. Rather, the Compact affords a streamlined process for application and obtaining a license. The qualifications for obtaining a license are no less stringent than those for any other medical license; eligible physicians are already credentialed in their home states. According to Compact officials, around 80% of U.S. physicians meet the criteria for licensure through the Compact.
To be eligible, the physician must have a full and unrestricted medical license in their State of Principal Licensure (SPL) and must satisfy other educational and credentialing requirements (medical school degree, pass appropriate medical examinations, etc.). A physician may declare a state their SPL so long as they either reside in the SPL, are employed to practice in the SPL, or have at least 25% of their medical practice in the SPL. They must have no disciplinary or criminal history or other red marks such as a history of substance abuse. There are no favored professions; psychiatrists have equal access to the benefits of the Compact as do other physicians.
Telemental Health Credentialing
In addition to licenses required to practice across state lines, some states do require additional credentials in order to practice telemedicine specifically. The Center for Credentialing & Education (CCE) offers a special Board-Certified Telemental Health (BC-TMH) credential for mental health professionals who wish to practice telemedicine. The CCE refers to teletherapy as "distance counseling" and provides extensive training for practitioners looking to work in teletherapy. Many mental health professionals now hold this advanced credential in the area of telemedicine, demonstrating a special commitment to the practice of distance counseling.
If you are a healthcare provider, employer, or other organization that would benefit from a variety of practiced, credentialed, and licensed psychiatric care specialists, reach out to Orbit Health to discuss your options for telepsychiatry today.