What is Telepsychiatry?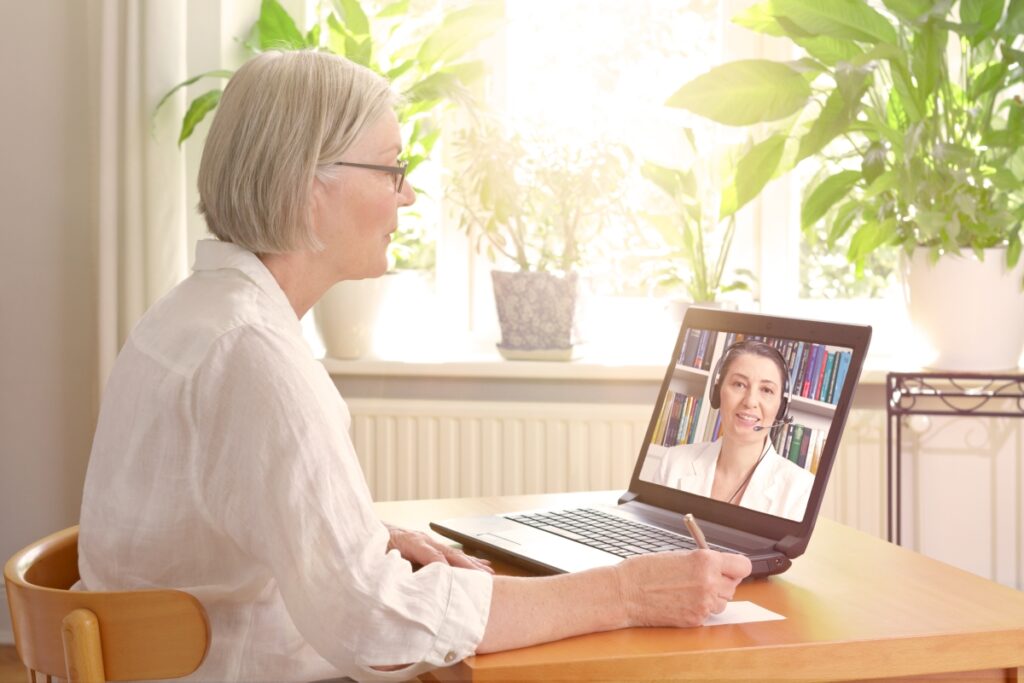 Telepsychiatry is an innovative development in the field of mental health. Right now, most Americans are stuck inside their homes, while the COVID-19 coronavirus pandemic continues across the U.S. and worldwide. Normal business functions have, for the most part, shut down indefinitely. Many people, however, need services beyond food and water. Staying mentally healthy during these difficult times is one of the most challenging parts of the entire ordeal, and also one of the most important. The field of telepsychiatry allows individuals who are subject to shelter-in-place orders to get the mental health services they need without having to risk physical proximity near other individuals.
Telepsychiatry is remote psychiatric care
Telepsychiatry is a form of telemedicine that generally refers to the delivery of psychiatric assessment and care via telecommunication, typically using videoconferencing software. The practice of telepsychiatry has been in development since well before the pandemic quarantines, as an effort to account for the millions of Americans who suffer from mental illnesses but are unable to get proper psychiatric care.
Telepsychiatry brings mental health care to individuals who are unable to see a medical professional in person for any of a variety of reasons, including the cost and availability of travel, incarceration, or contagion. Now, with shelter orders and quarantines keeping medical offices closed and people restricted to their homes, telepsychiatry provides a promising alternative to in-person psychiatric care.
The benefits of telepsychiatry
In addition to the obvious benefit of being able to see a mental health professional while under quarantine, telepsychiatry offers many additional advantages to traditional mental health care. Telepsychiatry can be much more economically feasible for many individuals who are unable to afford mental health care. Seeing a doctor from the comfort of your home eliminates the need to deal with travel, lost work hours, childcare, and other expenses that may arise from the need to travel to a specific location. It can also lead to lower co-pays by reducing overhead costs for mental healthcare providers.
Telepsychiatry also brings mental health care to regions that are currently under-served, such as rural areas. Not every locale has licensed, available mental healthcare professionals, and telepsychiatry allows qualified professionals to treat patients anywhere they can find an internet connection.
Moreover, telepsychiatry can help to escape some of the stigma associated with mental health care. Patients do not need to drive to a hospital or medical office and sit in a waiting room with strangers while at their most vulnerable. Instead, patients can simply log on and connect directly with their mental healthcare professionals.
If you are a healthcare provider in need of a way to deliver mental health services, or a consumer who would benefit from qualified, licensed, and economical psychiatric care, reach out to Orbit Health to discuss your options for telepsychiatry today.