What if George Floyd Had Survived? — A Call to Action from our CEO to Reform the Criminal Justice System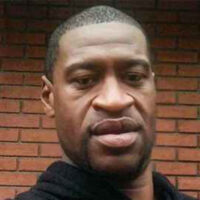 If George Floyd had survived his encounter with the police, he would have been vulnerable to post-traumatic stress disorder from being exposed to the life-threatening trauma of a knee to his throat for more than 8 minutes. The police would have taken him to jail, where he would be exposed to further trauma from the correctional environment.
We call upon our lawmakers, corporations, and citizens to join together to reform our criminal justice system that breaks and kills people, innocent or guilty, mentally ill or not. The system also takes a toll on police and peace officers who are often unfairly put in difficult and traumatic situations, then blamed for their actions.  Instead of blaming each other and feeling helpless, let's fix the problem together.  Instead of feeding the cycle of mass incarceration, let's be tactical and strategic about how we deploy our resources.
Part of the solution is mental health services on the front lines that can assist police in dealing with these issues, such as our Mobile Response Team.  Orbit Health diverts mentally ill people from going to jail by sending them to get treatment for their problems.  If they do end up in jail, mentally ill people have a constitutional right to appropriate mental health services in order to reverse and prevent further trauma.
Together, we can #end the cycle of mass incarceration
Edward Kaftarian, MD– CEO of Orbit Health and Nationwide Advocate for Criminal Justice Reform