Orbit Health Telepsychiatry Sponsors National Commission on Correctional Healthcare Conference, Providing Free Registration for Mental Health Professionals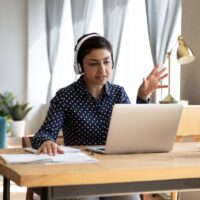 Correctional Health Professionals, including psychiatrists, psychologists, social workers, and others are invited to attend the NCCHC Virtual Spring Conference on April 27 and 28. Thanks to a sponsorship from Orbit Health, this two-day event is being offered free of charge to participants. Registration is required.
"Healthcare professionals, especially those serving in correctional facilities, have tackled unprecedented challenges during the COVID19 pandemic," said Edward Kaftarian, MD, Chief Executive Officer of Orbit Health. Dr. Kaftarian added, "By helping provide free training, Orbit Health is showing our appreciation to the heroes that kept correctional health services running through this unprecedented time in history."
Attendees of the free conference can earn up to 78 hours of Continuing Education (CE) credits. Registrants will be able to watch or review sessions through May 31, preconference seminars and conference sessions.
Click here to register for the conference, review the conference agenda, learn about the speakers who will be presenting, and more.